Who is tabu?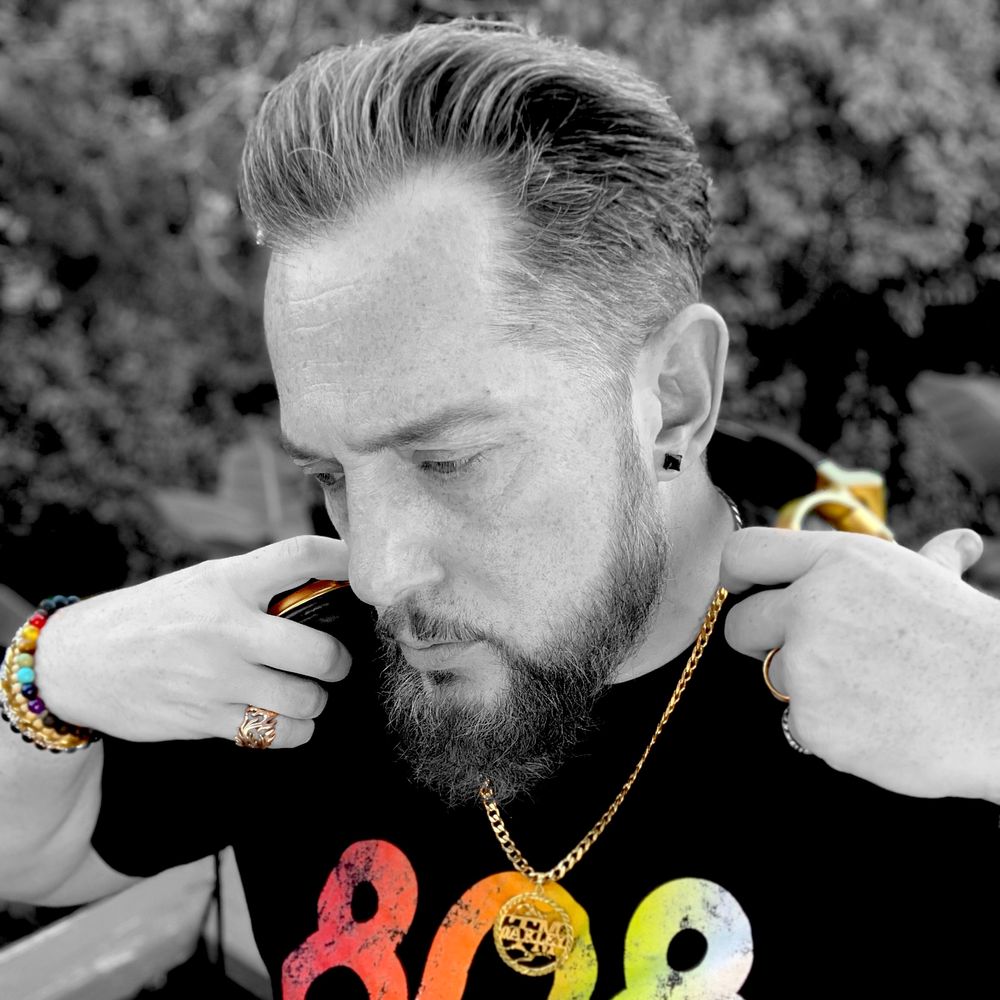 TABU
1980's to present day
Theodore Oakley, widely known as TABU the Artist, has been leaving an indelible mark on the music and fashion industry since the 1980s. As the CEO of Non-Fungible Texas, he's at the forefront of the technological revolution, aiming to revolutionize the world of blockchain, AR-XR, metaverse, and fashion artistry. TABU embodies the spirit of an original New York B-Boy, captivating audiences with his extraordinary musical talent, electrifying DJ performances, and mesmerizing dance moves.
In the late 1980s, TABU signed a record deal as a rap artist, gaining international recognition with the release of his singles "I'm So Cool" and "I Wanna." However, he didn't stop there. Driven by creativity and entrepreneurship, TABU took the helm, founding his own record and publishing companies, expanding his reach and showcasing his versatility as a musician, writer, producer, and vocalist.
Beyond his musical achievements, TABU's artistry extends to the vibrant world of graffiti, where his creations breathe life into walls and urban landscapes. His expertise as a video/sound engineer adds an extra dimension to his captivating performances, elevating the sensory experience for his audiences.
Throughout his illustrious career, TABU has graced the stage as a live premier DJ, spinning infectious house music and creating an electrifying atmosphere. From performing on WKSE KISS 98.5 to opening for renowned NYC acts like the Ying Yang Twins, Tara Kemp (New Jack City), and Timmy T, his music has transcended boundaries and enthralled fans worldwide.
Currently, TABU is hard at work in his Dragonrum Studio, crafting his highly-anticipated dance/house music album in collaboration with Quatrivium Digital, Savage Craic Management, and South Buff Publishing. This exciting new project promises to be a musical journey like no other, fusing his unique style with cutting-edge technology and trends.
Join TABU the Artist on his artistic odyssey, and immerse yourself in the magic of his creations across the realms of music, DJ'ing, fashion artistry, and beyond. Experience the fusion of tradition and innovation, the harmony of creativity and technology, as TABU continues to inspire and push boundaries in the ever-evolving world of art and entertainment.